LA Committee
Women in Music's LA chapter is run by a group of tireless and dedicated women who work throughout different parts of the music industry. We look forward to meeting you out at an event soon!
LA Chapter Chair
Kristen Smith is a business professional specializing in project management, marketing, and communications. As Director of Artist Relations and Creative Services at Universal Music Publishing Group, she super serves the companies roster of a-list writers, producers and artists, while collaborating with global creative, marketing and executive teams for coordinated, strategic efforts.
Known for her exceptional command of the industry, ability to coordinate chaos and unflinching dedication to excellence, Kristen has the ability to manage creative and operational projects simultaneously with great success. In addition to creating and implementing high quality, impactful events, her effective communication strategies focus on building brand awareness and activity.
Proudly serving on the WIM Board of Directors and as Chair of the WIM LA Chapter, Kristen also runs the Universal Music Women's Network which she founded in Jan 2014. Previous to UMPG she managed the daily operations and communications of Sir Lucian Grainge, Chairman and CEO of Universal Music Group.

EMAIL KRISTEN
LINKEDIN
Membership/Community Vice-Chair
Kathleen Wirt has owned the legendary boutique studio 4th Street Recording in Santa Monica since 1989, and has been the sole owner since 2001. Described as a "groovy little hideout," the studio has helped launch the careers of many artists, engineers, and producers. Hailing from Missouri with an English degree, Kathleen also belongs to NARIP, NARAS, and SPARS. As the former VP of Membership for LAWIM, she now looks forward to facilitating the transition of those members as they join with WIM - LA.

EMAIL KATHLEEN
LINKEDIN
Marketing/Communications Vice-Chair
Su-Rmi Givens began her career in Public Relations, creating strategic integrated marketing campaigns in B2B, entertainment, gaming, technology, fashion, hospitality and e-commerce. She shifted careers to the music industry where she worked in A&R at the Island Def Jam Music Group. After the labels seperated, she continued in the same role at Island Records.
Currently, Givens works in Business Affairs at Interscope Records. She manages artist creative delivery and repertoire, overseeing Studio Hub under UMG's Strategic Operations label process initiative. Givens liaisons with producers, songwriters, mixers and managers to execute business processes with every department at the label, including Production, A&R, Marketing, Licensing, TV & Sync, etc. Additionally she ensures all necessary clearances are obtained for the release of a song and/or video from third party contributors and outside record labels & publishers.
Givens is a futurist with an entrepreneurial spirit. She is a self-proclaimed music and technology junkie. In her spare time, she attends on average one show a week, travels the world, and immerses herself with various philanthropic efforts on a global scale. Givens is also a board member for the Universal Music Women's Network (UMWN).

EMAIL SU-RMI
LINKEDIN
Membership/Community Vice-Chair
Natasha Pasternak is an artist in the most honest sense of the word. As a songwriter, composer, multi instrumentalist to a producer and performer, you could say making art is in her blood and bones.
Classically trained in acting, voice and dance at Randolph Academy for the Performing Arts, Toronto, Canada. She established her career as a musician in the Canadian music scene for several years, working with some of the top musicians, producers and record labels the country. After accomplishing many goals in her career, it still left her wanting more. Natasha set off to bigger horizon's and headed to Los Angeles, CA to co-write pop music and deepen her technical skills in music production. She currently resides and creates in Los Angeles, CA.

EMAIL NATASHA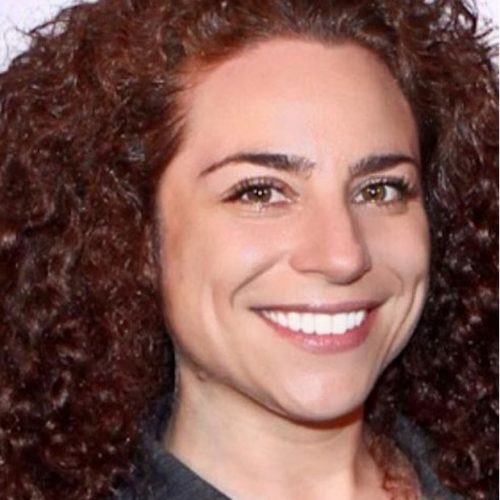 Fundraising Committee Lead
Asya is the Founder & Publisher of Fusicology, the source for progressive soul music & culture since 2003; A hub for new music, artists and content for the urban alternative movement.
The site, newsletters and app provide event listings and lifestyle marketing now to over 20 markets along with viral promotion. Shein describes herself as an "cultural curator, community builder and lover of soulful music, branding & technology."
Asya began as a rave event promoter at the age of 15 and at 20 started started her own DJ agency, booking various iconic hip hop, soul and house music artists in North America, Japan and Europe.
In 2003 she founded Fusicology and the rest is Her-Story ... 2018 will commemorate the 15 Year Anniversary & the launch of FuseLife.

EMAIL ASYA
LINKEDIN
Membership Committee Lead
Elizabeth Henderson is a music industry professional with over ten years of specializing in synch licensing and media. Elizabeth has held positions at IDJ Records, Universal Music Publishing, and has recently joined the synch licensing team at Warner/Chappell Music. Elizabeth graduated from Penn State University with a bachelor's degree in business administration/marketing with an emphasis in psychology and a minor in French. As well as French, Elizabeth also speaks and is currently studying Swedish. Her interests include music, pop culture, politics, travel, good books, foreign films and international TV.

EMAIL ELIZABETH
LINKEDIN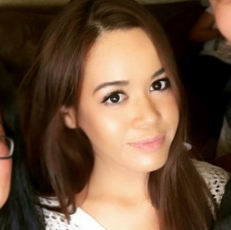 Asst. Project Manager
Arianne Ahimsa recently graduated from San Diego State University with her Master of Business Administration (MBA) degree. She was in the Top 10% of her graduating class and is a member of the business honor society, Beta Gamma Sigma.

EMAIL ARIANNE
LINKEDIN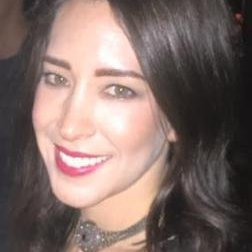 Events Committee ice-Chair
Amanda Tufeld began her career in music publishing at SONGS in 2012. In the role of Creative Services, Amanda helps to ensure that all of SONGS writers' needs are being met and all communication is getting where it needs to go, both internally and externally. She is currently responsible for taking care of over 80 active songwriters - in both the business and creative sense. Amanda has set up over 500 sessions for her writers in the last five years, many of which have been placed in ads, films, and television.

EMAIL AMANDA
LINKEDIN
Events Committee Vice-Chair
Jacq Becker has spent the past 12 years completely immersed in the music industry as both a business executive and a recording artist, which has given her a unique POV on the space and an in-depth knowledge of all aspects of the digital media and music landscape.
As an artist, Jacq's love for the arts brought her to Yale University where she studied classical music and first began songwriting. Shortly after, Jacq moved to LA where she fell in love with jazz.
Jacq would eventually take her music on the road, performing throughout Europe and writing between LA, Sweden, and Nashville. Jacq's original songs were placed in major TV and film productions (Top 5 staring Chris Rock, Pretty Little Liars, Seven Days in Utopia starring Robert Duvall.)
It was not long after that Jacq signed her first major deal with Grammy award-winning producer, Redone (Lady Gaga) via Capitol Records. During which Jacq worked with her professional idols such as producers for Sade, John Legend, Mary. J. Blige, and Alicia Keys.
On the business side of things, Jacq worked at Universal Music Group on the Global Digital business team for 4 years before venturing in the music tech start-up world. She served as the Partnership Lead and Artist-In-Residence at two different music and entertainment-focused start-ups, generating and managing strategic partnerships with talent, management, labels and digital service providers. Currently Jacq is heading up business development for a new content ID company, Orfium.

EMAIL JACQUELINE
LINKEDIN
Marketing/Communications Vice-Chair
Whitney Bishop is the founder of Parkham Global, a Los Angeles based sports and entertainment firm that focuses on management, marketing, and consulting. Whitney began her career over 15 years ago while working in a recording studio in her hometown of Charlotte, North Carolina. She received a degree in sound engineering in 2005 followed by a degree in entertainment business in 2006. This led to a move to Los Angeles for a position at WME. From there she went on to work at both CAA and Career Artist Management before heading to Sydney, Australia in 2011. She was head of marketing for the Sydney Entertainment Centre throughout its final years in operation. In 2014, Whitney returned to the United States to oversee marketing for all seven SMG venues in Richmond, Virginia. Parkham Global launched in 2016 following a relocation to Los Angeles. The firm currently has a roster which includes hard rock, dream-pop, and alternative pop artists along with several songwriters and producers. Whitney serves as Vice-Chair on the Women in Music LA Committee and is also an active member of the Los Angeles Sports and Entertainment Commission.
Events and Marketing/Communications committee
Cherry Albento is the executive coordinator to the Founder & Co-Managing Partner at Evolution Media. Evolution Media is a growth-stage investment company that partners with passionate entrepreneurs across entertainment, media, sports and technology. Cherry began her career in the Corporate Communications/Creative Services department at Creative Artists Agency. From there, she moved over to Evolution Media to gain better insight on the entertainment landscape from a business standpoint. Her interest in music and live events began with interning at Nederlander Concerts & Live Nation during undergrad. She received a bachelor's degree in Public Relations & Communications at California State University, Fullerton and is a member of Sigma Kappa Sorority.

EMAIL CHERRY
LINKEDIN
Events Committee Vice-Chair
Erin Hanson began her music industry career at The Recording Academy as the LA Chapter's GRAMMY U Rep, while still a student at USC. After graduating, she moved to Nashville and entered the world of artist management working in the country music space. She also has vast festival production experience, having worked on many of the major music festivals in the US, including the launch of the inaugural Pilgrimage Festival in Franklin, TN in 2015. Currently, Erin is an Artist Manager at Vector Management in Los Angeles, working with clients including Tom Morello, and Prophets Of Rage. Her career is driven by her passion for the intersection of music and social change, which she tries to implement into all aspects of her work. She also serves as a Young Ambassador for MusiCares.